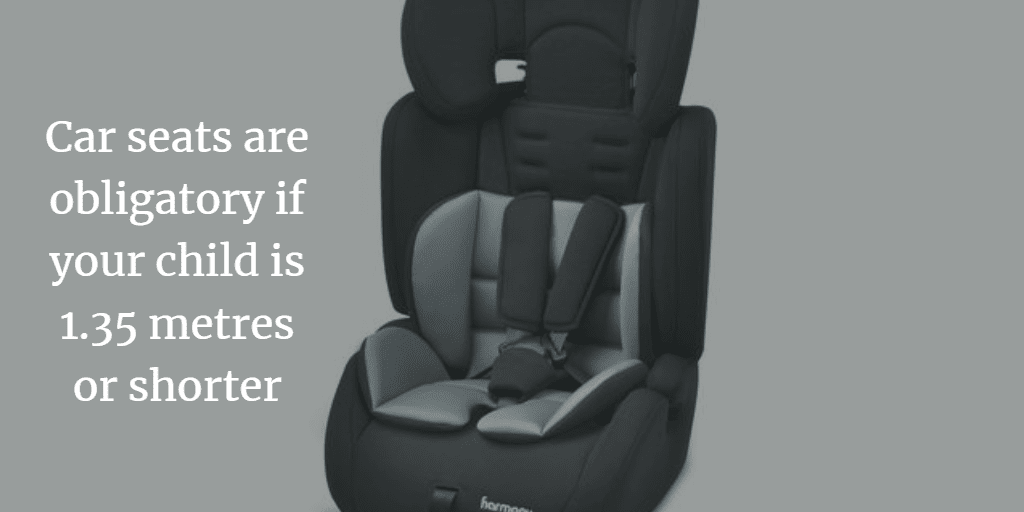 The answer depends on the child's height and not their age. The DGT doesn't recommend that children travel in the front passenger seat until they have reached 1.5 metres tall. However, the law stipulates they must be taller than 1.35 metres.
If the child is not taller than 1 metre 35 centimetres then they must sit in the back seats of a car in Spain.
There are three exceptions to this rule. One is if the car only has two seats.
Another would be where all the rear seats are already occupied by children 1.35 metres or less. In this case, they would be allowed to travel in the front passenger seat.
The final exception is when only two car seats can fit in the back. If you are carrying three small children and only two child seats can be securely installed in the back of the car then the extra child can sit in the front.
If a child is travelling in the front passenger seat, because of one of the exceptions mentioned above, then they must sit in a suitable rear facing child seat and the airbag must be deactivated. Depending on the make and model of car that might have to be done by a mechanic.
These rules have been designed to improve safety. If you breach these road traffic rules the authorities could fine you 200 euros and take three points off your driving licence.