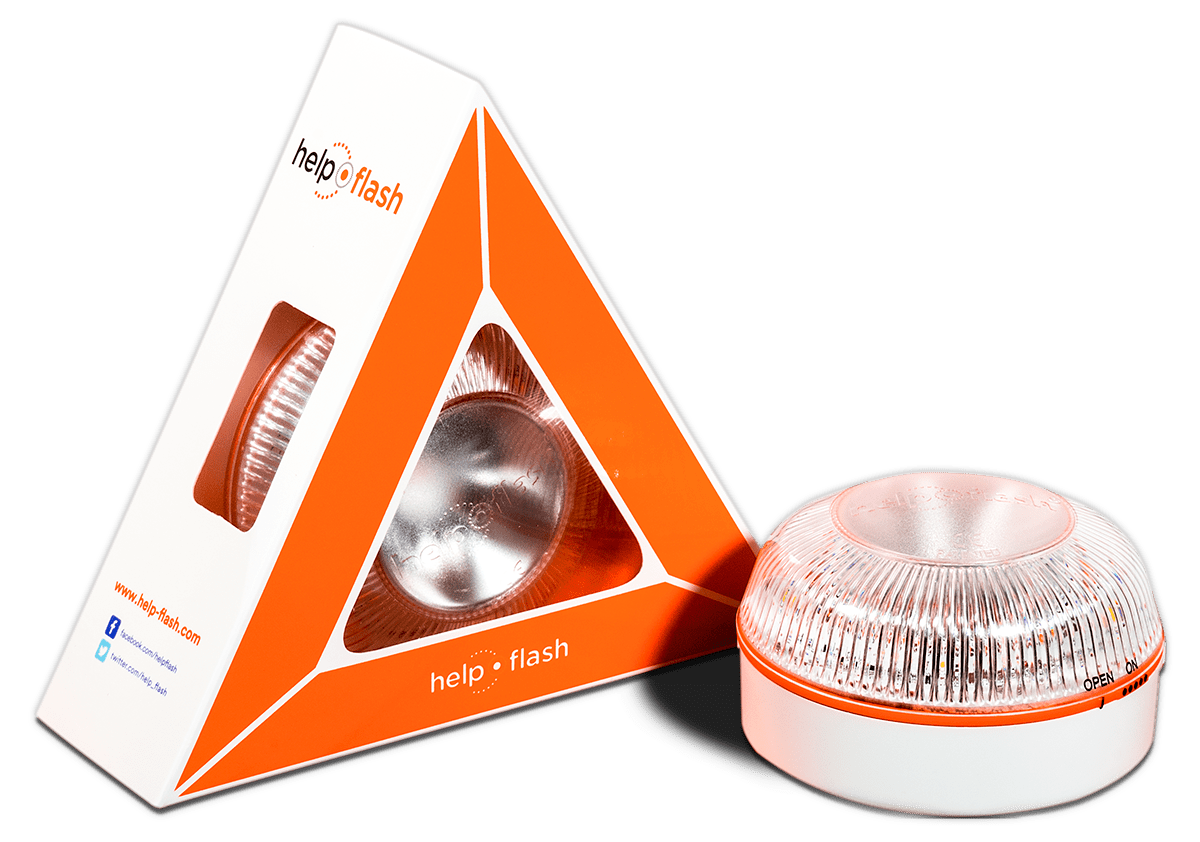 Have you ever thought that if you broke down that putting out your warning triangle 50 metres behind and in front of your car might put you in significant danger?
Well, a Spanish company called Netun Solutions are marketing a product that could take that concern away. Help flash is a safety light that you can store in your glove compartment and bring out when you breakdown or have an accident.
It is magnetic so can be stuck on the top of the car. Once in contact with the metal it will automatically display an orange flashing light. The light is visible for up to a kilometre away.
Although not specifically designed for disabled or pregnant drivers the benefits are obvious. Placing a warning triangle fifty metres behind and/or in front of your vehicle is all the more difficult for people in these situations.
help flash promotional video
The light is weatherproof and is powered by a 9v battery. It has up to two and a half hours battery life, which is much more than it usually takes for a breakdown truck to rescue you.
help flash complies with the vehicle regulations in Spain and is a recognized danger signaling device.
The law hasn't done away with the warning triangles yet. However, it is now up to the driver to decide whether it is safe to leave the vehicle and place the warning triangle 50 metres behind the vehicle. If the driver is not convinced it is safe to do so then he can put his Help Flash light on top of the vehicle and stay inside with seatbelts fastened.
Motorbikes don't have warning triangles but they could use help flash
It is also possible for motorcyclists to use the product. They of course don't have warning triangles. The light can be attached magnetically to the bike or a crash barrier at the side.
The product is available to by directly from the company and it is also available on amazon.es