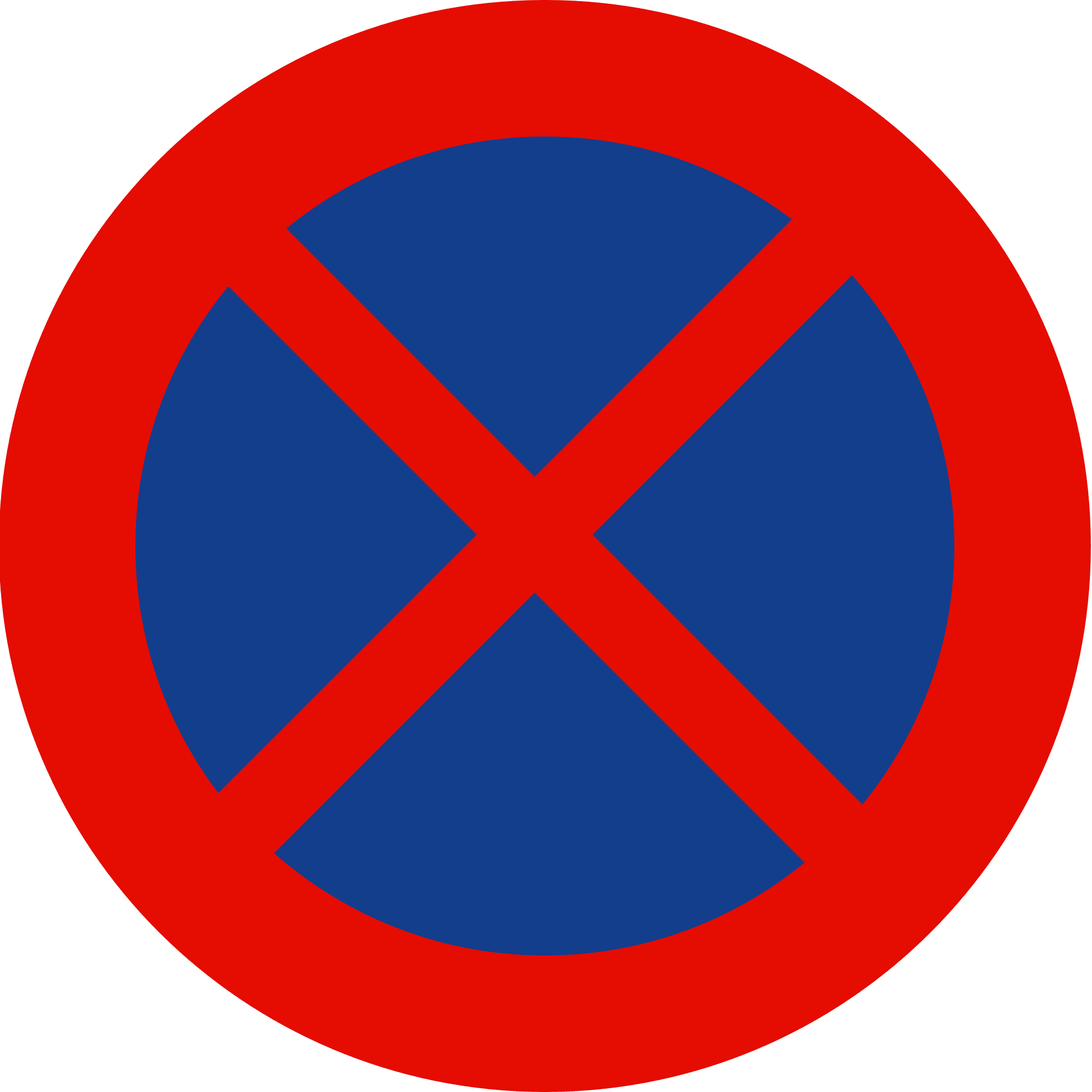 Despite what you might see, especially in some smaller towns, there are rules for parking in Spain and a series of signs and road markings to help you avoid getting it wrong. Fines are high and the inconvenience of marching from one building to another to settle up with the police and then the compound will ruin your day.
You will often see people double parked, hazard lights on whilst they drop the children off at school, visit the cigarette shop or in some rare cases actually sit in a nearby restaurant and have dinner. As you would expect this is illegal, as is parking on a zebra crossing or too close to a junction.
There are a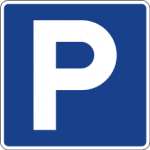 number of road markings and signage that help you understand where you can park in Spain. Here we will attempt to point out some of those rules to help you avoid unnecessary traffic fines in Spain or perhaps worse having your car towed away to the municipal compound.
Let's start with some basics. A large white letter "P" on a blue background or a variation is pretty common worldwide and means you can park your vehicle. You may be asked to park side by side with either the nose of the vehicle or the rear of the vehicle up against the kerb. This is known as "estacionamiento en bateria".
The alternative is "estacionamiento en linea" where you park with the nose of your vehicle behind the rear of the car in front.
However what about the signs below? What do they mean?
A round sign with a red border, blue background and a red cross (fig.1) means that you cannot park. It also means you can't stop and drop someone off or pick someone up.
The version with just one red line also means you cannot park but you can drop someone off or pick someone up (fig. 2).
These signs can be accompanied by an array of words or numbers which alter the meaning. For example, if it has what looks like a capital letter "I" in the middle then means that you cannot park in this area on odd days (fig.3). If the sign has what looks like the capital letter "I" twice then you cannot park on even number days. So if it is the first of January you cannot park on a street with the sign shown in fig.3. However, you could park there on the second or the fourth or sixth.
There are other variations on this theme. You might see "Mes Par" written on the sign in white writing (fig.4). This means that you cannot park in the zone when a month is an even number, that would be February, April, June etc.. Alternatively if it says "Mes Impar" (fig. 5) then that indicates no parking in January, March, May etc. Fig. 9  tells you that you cannot park in the zone from the 15th to the 31st of the month. Maybe there is one on the other side of the road marked "1-14".
Other signage indicates that you cannot park in a zone on certain days, between certain hours. This sign (fig. 6) indicates that you cannot park to the left of it between 08:00 and 14:00 or between 16:30 and 20:30 on working days, unless you are loading or unloading. So, you can park in this area on Saturday or Sunday or public holidays. You can also park here at 21:00 at night or at 15:00 in the afternoon.
I cannot speak for all of Spain but the sign shown in fig. 7 has become prevalent in the area where I live. This sign is restricting where you can park your scooter or motorbike. It is usually put at the entrance to a street and states that scooters, mopeds and motorbikes can only be parked in designated zones. That means you cannot park them anywhere else in the street. If you choose to ignore it and park in the street outside of the designated zone you could be fined and/or towed away. The designated zones for these vehicles are usually painted with white lines or yellow lines. The word "moto" is also painted on the ground.
The "prohibido estacionar or vado" (fig. 8 click on the image to see full size) are often erected outside the entrances to car parks underneath blocks of flats, entrances to businesses or private garages. They are purchased from the local town hall. Basically, they give the owner of the sign the right to call the police and have your vehicle towed away if you are blocking their entrance.
In Spain a single solid yellow line near the kerb also means no parking.
There are other road markings that will help you stay the right side of the parking laws. Parking bays painted with white paint usually mean that the parking is unrestricted. If the bays are painted with blue paint then there is normally a limit to how long you can park and/or there may be a fee to pay in the nearby parking meter to. If you exceed your time in the blue parking zone you may be fined. The penalty can be settled immediately, using the same machine you bought your ticket at. This will result in a reduced fine and is far more convenient. The ticket machine will have an option to pay the fine.