36 drivers were sanctioned for speeding at roadworks on interurban roads carried out by the General Directorate of Traffic (DGT) between September 24 and 30.
In addition, 242 were sanctioned for not respecting the signals, either from traffic agents, or from construction workers, vertical signs, road markings, traffic lights, cones or light beacons or any other type of specific signalling.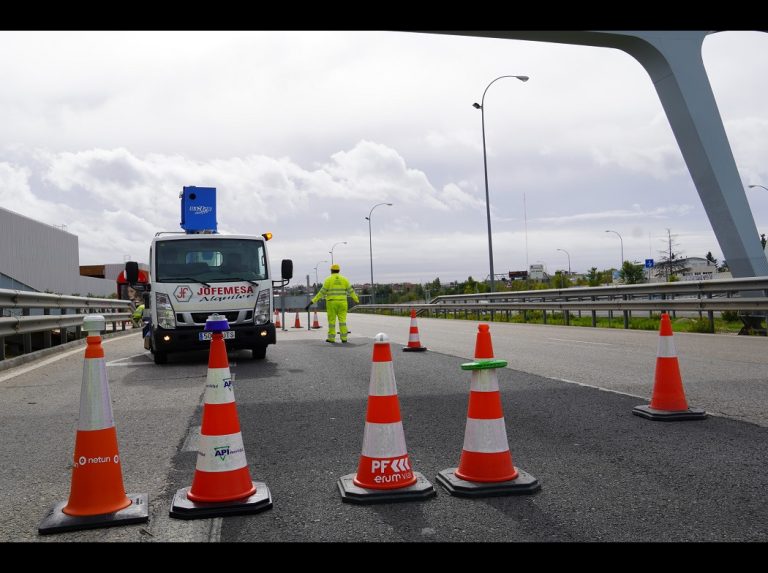 The agents of the Traffic Group of the Civil Guard carried out for the first time surveillance and control dedicated to locations where roadworks were being undertaken on interurban roads.
According to data from the National Registry of Traffic Accident Victims, in 2021 there were 156 traffic accidents related to road maintenance personnel, of which 19 involved operators who worked or walked on the road or its surroundings as pedestrians.
Of these 19 accidents there were 7 workers who suffered injuries and 2 lost their lives hit by a vehicle that was either travelling at excessive speed or whose driver was distracted. The other 137 traffic accidents involved maintenance workers inside their vehicles. In addition, so far this year, 2 maintenance workers have died while performing their duties on the road.
For all these reasons, during the week of October 24 to 30, 140,711 vehicles were controlled, of which 4,679 were sanctioned for different reasons. The main cause of sanction corresponds to speeding on road works sections, an infraction committed by 73% of the sanctioned drivers.
In addition, of the 4,727 sanctions filed, 242 corresponded to the lack of respect for signs, whether by traffic surveillance agents, construction workers, vertical signs, road markings, traffic lights, cones or light beacons or any other signage.
During the campaign, 153 drivers who drove using their mobile phones on these sections of works and 140 who did not use their seat belts were also sanctioned. In addition, 53 were sanctioned for driving under the influence of alcohol and 11 for the presence of drugs in the body.
Also worrying are the 34 sanctions filed for negligent driving, the 30 for not respecting the safety distance, the 24 for illegal overtaking in those areas or the 22 for equally illegal lane changes.
Source: DGT