E-Traffic from the Directorate General de Trafico
Planning your journey and revising it to avoid delays is made easier using an online tool from the Directorate General de Trafico (DGT). It is called E Traffic and with it you can see where there are road accidents, bad weather, congestion and roadworks among other problems.
The website is available in English and French as well as the regional languages of Spain.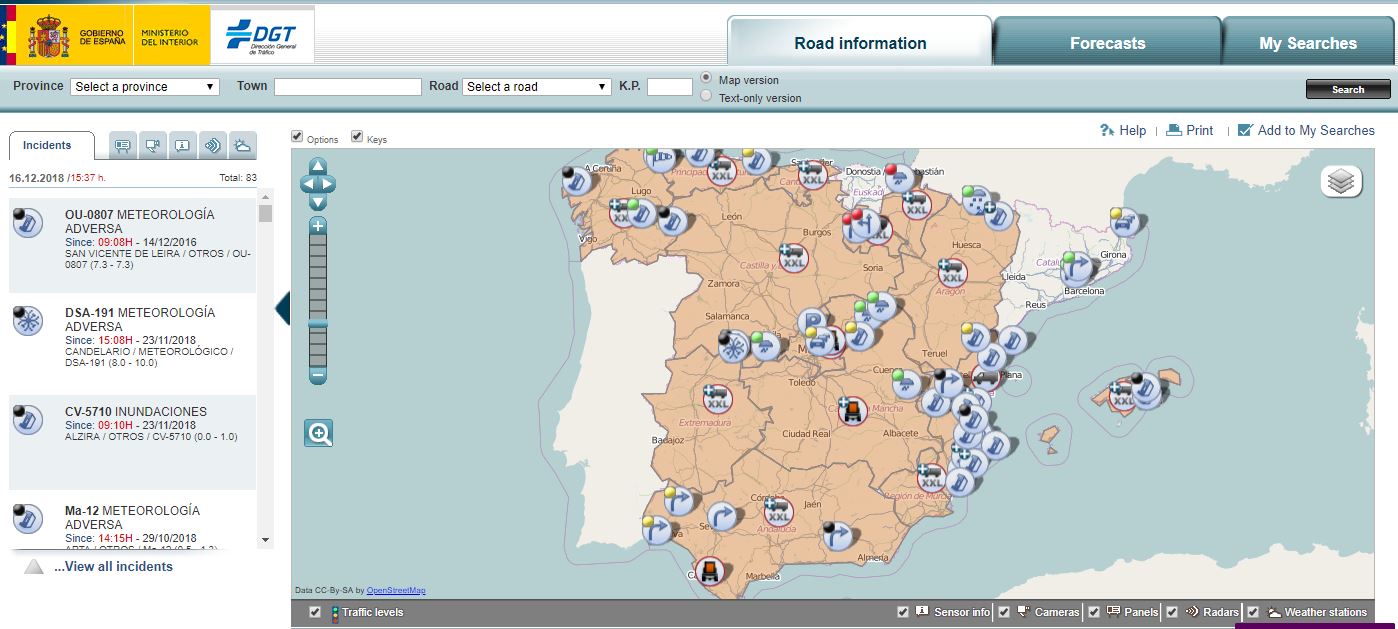 You are able to zoom in on the map or reduce it to your province to make it easier to see what is relevant to your journey.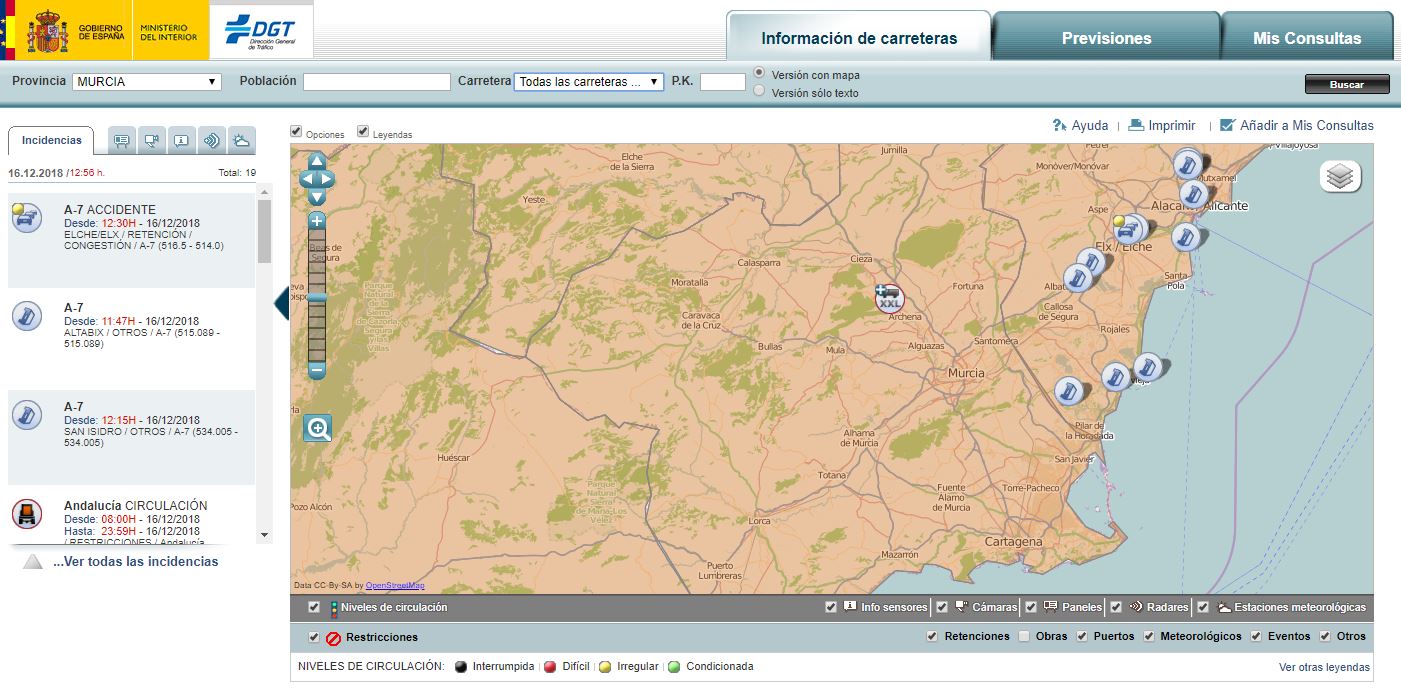 The incidents are listed in the left-hand margin. Near the top on the left-hand side, you can select the province relevant to you. You can then further localise the search by selecting the town or the road that is important to you. After you have decided on the filters you want you can click "search" on the right-hand side to narrow down the information.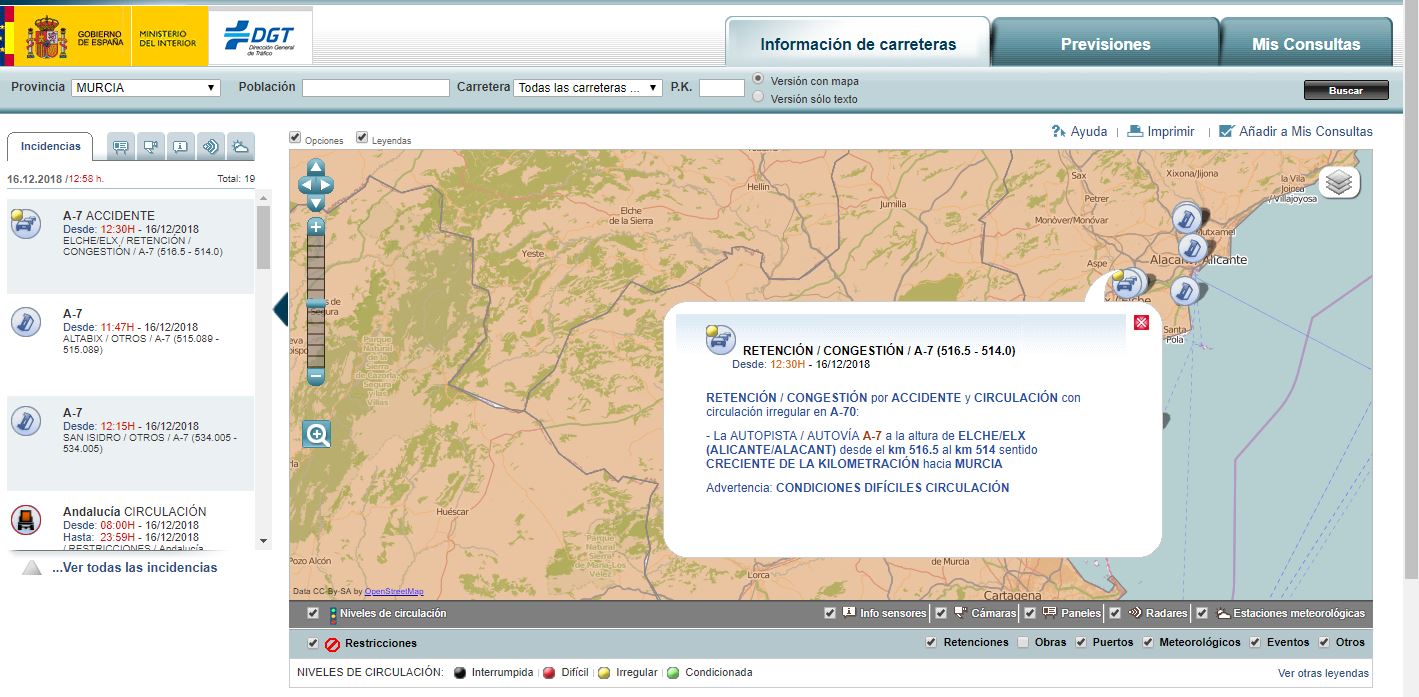 This image tells us there was an accident at 12:30 on the A7 at Elche. It is causing congestion between kilometres 516 and 514.
You can click on the incident to receive more details.
If you regularly search the same area you can register on the system and save your searched making it easier and quicker to find the information relevant to you.