This week will see the introduction of blue lights for emergency vehicles, such as ambulances and fire engines in Spain. It is the start of a programme that will run for two years.
Currently, many emergency vehicles have orange lights, the same as agricultural vehicles, dust carts and road sweepers.
The plan is that with all emergency vehicles carrying blue lights then there will be less confusion for motorists. With slow vehicles and roadside maintenance vehicles no longer using the same colour flashing lights as an ambulance or fire engine, motorists will be able to identify more easily an emergency vehicle.
The blue lights will only be used for emergency vehicles. Many other countries have adopted the use of blue lights for emergency vehicles and this new regulation will bring Spain more in line with its neighbours.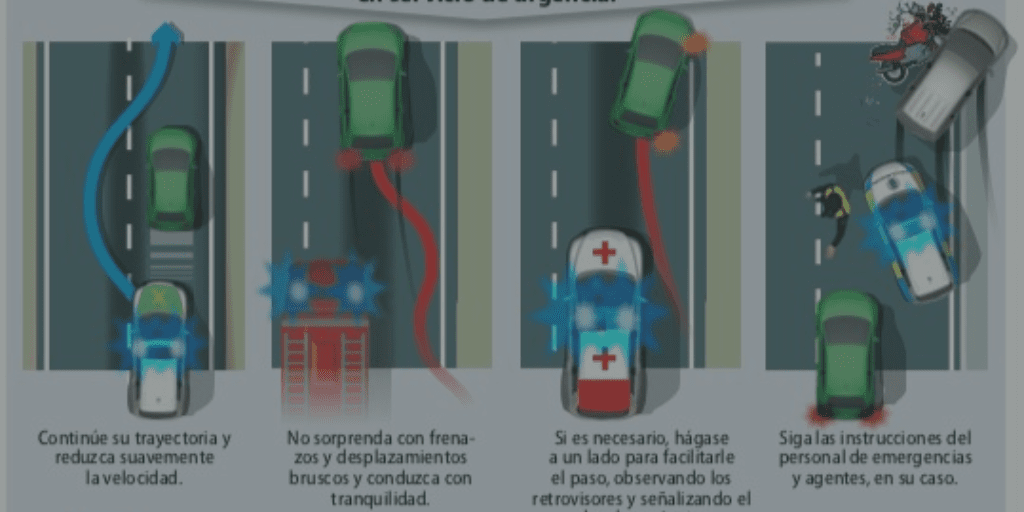 What should you do when you see an emergency vehicle with its lights flashing?
Continue in your lane and slow down gently.
Don't brake suddenly and make sudden changes of direction. Drive calmly.
If it is necessary, move to the side of the road to make it easier for the emergency vehicle to pass. Use your mirrors and signal clearly.
Respect and follow the instructions of emergency personnel or police officers if they are there giving instructions.