Wild animals, escaped farm or pet animals can be a real danger to road users as well as the animal. As drivers you should be vigilant, especially if you see road signage that warns you that wild animals might be in the area and potentially crossing the road.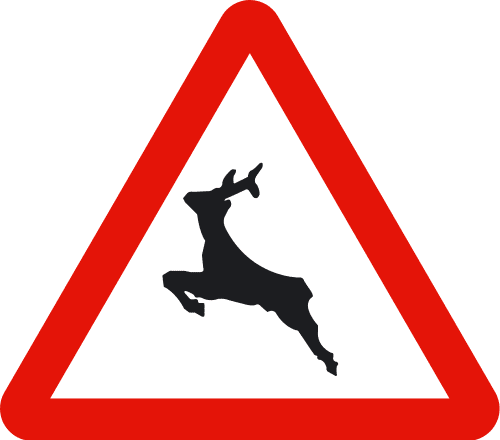 Animals are not always alone either so if you see one near the road others may well be nearby. You should adjust your speed and remain vigilant. Despite our best efforts animals are unpredictable and accidents do occur.
What should you do if you suddenly come across an animal in your way on the road?
Avoid using the car horn.
If driving at night switch the lights to dipped so as not to dazzle the animal.
Try and avoid swerving. This could cause you to involve other vehicles coming the other way.
Push down on the brake firmly or progressively depending on your speed and the road conditions.
Just before impact lift off the brake to raise the front of the car. This should reduce the chances of the animal hitting the windscreen.
Do not look at the animal and focus on where you can stop your car safely.
Who is responsible if I hit an animal?
If you are involved in an accident with a wild animal, then the responsibility for the accident nearly always is yours. If not a wild animal and the animal is on the road because of a poorly maintained fence, for example, or the animal is a pet then the owner of the animal may be responsible.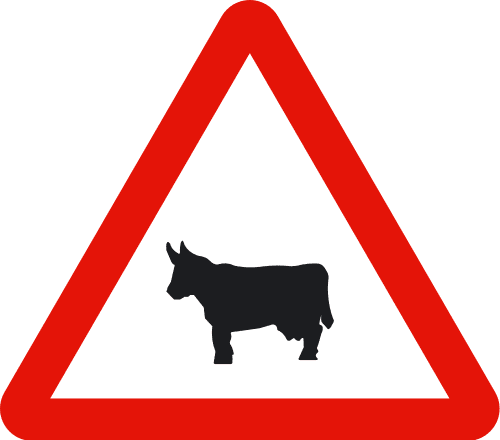 Does my car insurance in Spain cover me for accidents with animals?
That depends on which company and what actions you take after the incident. Some Spanish insurance companies include the cover as standard. With other companies it is an optional extra. The additional cost is often minimal. The protection against accidents with animals is not only available to people taking fully comprehensive insurance in Spain. It can often be included or added to third party fire and theft policies as well.
It is important to remember that insurance companies will need you to provide a police report. So make sure you call the Police/Guardia Civil out to the incident.
You may need to call roadside assistance if your car is badly damaged to have it taken to a local garage. Do not forget to report the accident to your insurance company and get a copy of the police report at the time if possible.
Source: www.dgt.es